Elm Hotel
Address
Elm Hotel

364 Eddy Street (@ Leavenworth Street, 4th Block North of Market Street)

Phone
(415) 673-5636
Email
Website
Contact(s)
Hours
Language(s)
Summary
See article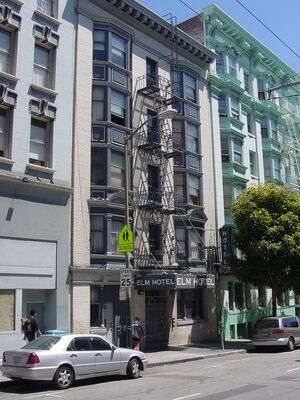 364 Eddy Street (@ Leavenworth Street, 4th Block North of Market Street)
(415) 487-3381
Units: 81 SRO Units.
Some with baths in room, others are shared baths.
Program: One of the first supportive housing sites developed from the Housing First Program.
Managed By: Episcopal Community Services
SEE CASE MANAGER OR SOCIAL WORKER FOR ELIGIBIITY.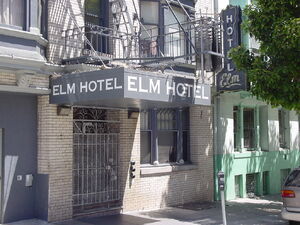 External Link
Edit

Sfbaysurf 23:19, 4 May 2009 (UTC)
2013-2014 HAP Manual Updates
Edit
The 2013-2014 HAP Manual has many changes that are not currently part of SFHomeless.net. The question is whether the wiki or the manual contains the most up to date information. The most efficient way to ensure the wiki has the best information is to add the 2013-2014 HAP Manual text into its respective wiki agency page under a new section "2013-2014 HAP Manual Updates". It will then be up to future wiki users to determine whether and how to update the agency page with the new information.
Elm Hotel - MM 364 Eddy St. (at Leavenworth) 415-673-4030
Community content is available under
CC-BY-SA
unless otherwise noted.